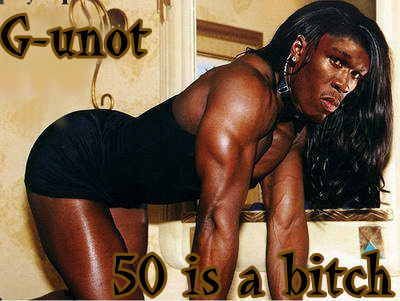 You know my dislike for Fiddy, and now his fans have something to be a bit to be angry about too.  He has stated numerous times that his upcoming
Before I Self Destruct
 release has been done for a year now, but just recently he has announced that he will be pushing the album back to 2009.
Below is a quote about what his reasoning for the move is...
"Times are hard," stated 50 Cent, according to Interscope Records. "Everyone is trying to make the most of what they have. I want to give my fans something extra for their hard earned dollars. They'll get a free bonus when they pick up the album."
Check Back Here For More 50 Updates, News, And Bashing...

Print this post