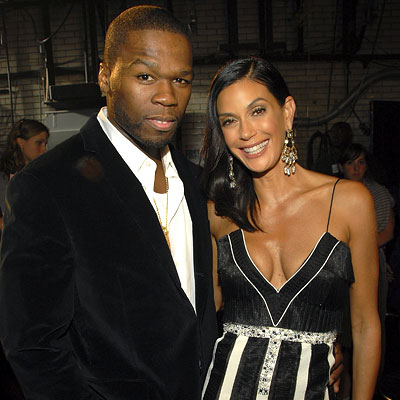 Well I don't really use profanity on the blog, so I am not about to start here, but geez Rick... GET YO' GAME TOGETHER!!!  50 Cent is bring the heat on Ricky, I don't know if Mr. Ross is just living under a rock, and not listening to the news, or reading the blogs (well he for sure isn't reading this one), but 50 Cent is flat out destroying him in this battle.  As of right now, the Beef Score stands at: five to one, 50 Cent.  DANG RICK ROSS!!! Get it together here, I hate 50 Cent, and your going to let some guy who thinks he is the greatest just take you to school, then back home, and then from home to a basketball court out in the city, whoop your big butt, and then take you all the way back home!?!  Come on Ross, come through for me here, start getting angry and shoot some comments back.  Protect yourself, and for crying out loud, your PRIDE!!!
Interview With Funkmaster Flex Part 2
Interview With Funkmaster Flex Part 3
As of 9:10 P.M. Rick Ross called Miss Info (has surfaced, call happened earlier in the day), and we got the exclusive for ya'll... check out Part 1 of that interview below, and check back here for more information on the call.  P.S. The interview/conversation occurred before the Tia interview with 50 Cent occurred.  I am sure Ricky is pretty heated up about that.
Print this post