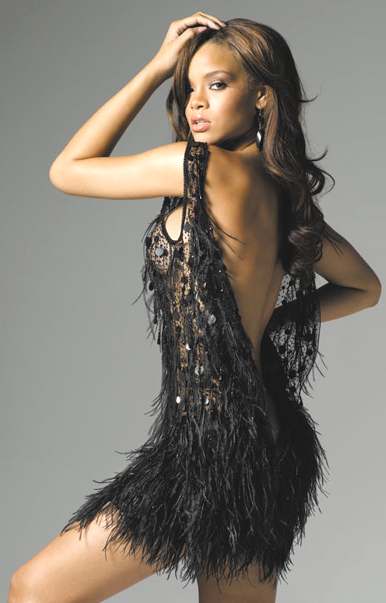 It seems as if Rihanna's umbrella wasn't really working, and she was feeling under the weather of a rainy day. Well not literally, but Rihanna wasn't feeling to well. According to MTV, Rihanna nearly collapsed during a live show at the Acer Arena in Sydney, Australia last night. She was doing an Umbrella duet with the one and the only CB, Chris Brown, and began to hunch over and hold her stomach. As soon as the song was over, she quickly ran off stage to sit down, drink some water, and get checked out by paramedics waiting for her.
TMZ reports air conditioning problems as the cause for her near-fainting experience, but don't worry Rihanna fans, she will be okay. But of course, that's TMZ. Most probably it was a combination of heat and fatigue, but who knows for sure. All that matters is that her and CB are awesome together, and their Cinderella duet remix for Umbrella is top quality.
Don't worry guys, Rihanna is looking as hot as ever, and has not canceled or postponed any shows. She will be okay. Her and CB are coming almost done touring, with the last show being on Nov 11 in Perth. They will truly be missed, and next time they do something together I definitely need to go.
Print this post