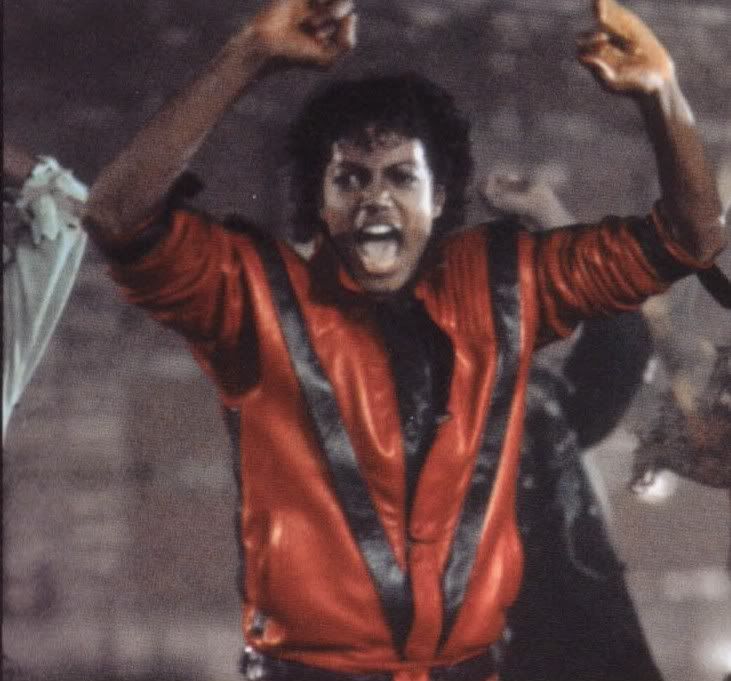 Rumors are now turning into the truth as more and more music artists are vocally stating that they are working with Michael Jackson (The King of Pop) on a return 2008 album that is yet to be titled.  Not much else to really tell you except that there really will be a Michael Jackson album sooner or later.  He has been working on it since 2006, and writing songs from 2003 and on.  It will be really interesting to see how he sounds, and how he does with the collaborations in which he will feature newer day musicians and beats.  Will.I.Am is hoping that the first single for the album will drop sometime in 2008.  Below I will provide as much information on the album that I know of as of right now...
Collaborations:
Will.I.Am
Kanye West 
Ne-Yo
Akon
T-Pain (Rumor)
Chris Brown (Rumor)
Current Known Track Names: (Each Track Listed Has Been Done With Will.I.Am, They Are Currently Working On A Third Song Together As Well)
"I'm Dreamin'"
"The Future"
Thats all we got for now, we will keep you up to date on "The King of Pop" and his return to the music industry.
Print this post